Our Halloween weekend 2015
Hi all! I have been wanting to write for some time now to catch up and let everyone know how and what we are doing. As you can see from the title of this blog, we are expecting in January sometime which has really changed the dynamics of our family as well as our work. We found out the first of June and as luck had it for me during the first trimester it was wonderfully hot down here in North Cackalacky. We continued with the markets for a few weeks and had planned our annual vacation time around August because it is soooo hot here during that time. Because of the heat, we actually stopped markets earlier than expected since all the veggies weren't fairing well through those temperatures and the deer had a heyday with what was left. So we packed up the family and went to the mountains!
Just couldn't climb anymore.....good place to rest though.
When I lived on the beach everyone always asked me where I went to get away, seeing as how I already lived in a popular destination for vacation, and I said the mountains of course! We love visiting other farmer's markets in different towns we stop through, just to see how other farmers fare, as well as what is offered during the times we aren't growing anything since the climate is different. This year we met a very nice couple from Boone at Against the Grain Farm, grabbed some of their corn flour which was unbelievable and greens to eat for the weekend. They invited us out to see their farm and family and we had a great visit. Here is a link to their farm, feel free to check it out
here
. They even let us take some of their water home in our 5 gallon :) We usually take it in case we find some great mountain water to drink.
Our staple item for the fall. We are still eating these potatoes!
We came home to find it monsoon season again here in Rocky Point and the deer had eaten about 500 lbs of tomatoes I was expected to can when we got home. Ate them right down to the stem. Depressing. Unable to get in the field to plant anything, much less get the tractor to run through all the water we had, our fall crops are null and void this year. On a lighter note however, we had two nice Shiitake flushes which i got to dehydrate and eat to my heart's desire. We had potatoes that have lasted through November and our Garlic we have been able to sell at the local Co-op. And just when you think you are going to run out of something to eat all winter, here comes our Rice!
Carolina Gold Rice
Before I go any further, I will post another blog specifically on our adventure in growing rice here in North Carolina. I cannot forget to share with you that we are officially a Certified Organic Farm!!! It feels good but also nothing really changes for us since we don't believe in spraying poison on our food and eating it. We really just have a nice piece of paper that says we are Certified :)
We have learned a lot about the industry by going through this process. Personally, I have come a long way with education and watched the food industry manipulate its way to our tables and our bodies. Every day I learn something knew and it can be very frustrating to find out something you have been eating all this time is toxic, poisonous, causes cancer, autism or just plain nasty. I am not perfect but I will continue to try to reach a level that I can try to control. Growing our own food is ultimate for me, preserving that food has been a wonderful blessing and learning experience that everyone should know how to do. Finding out that even organic food can be tainted with a certain level of pesticides and chemicals allowable by these officials was very disheartening. Our ethics extend beyond that and knowing there is a better way to feed our families keeps us going.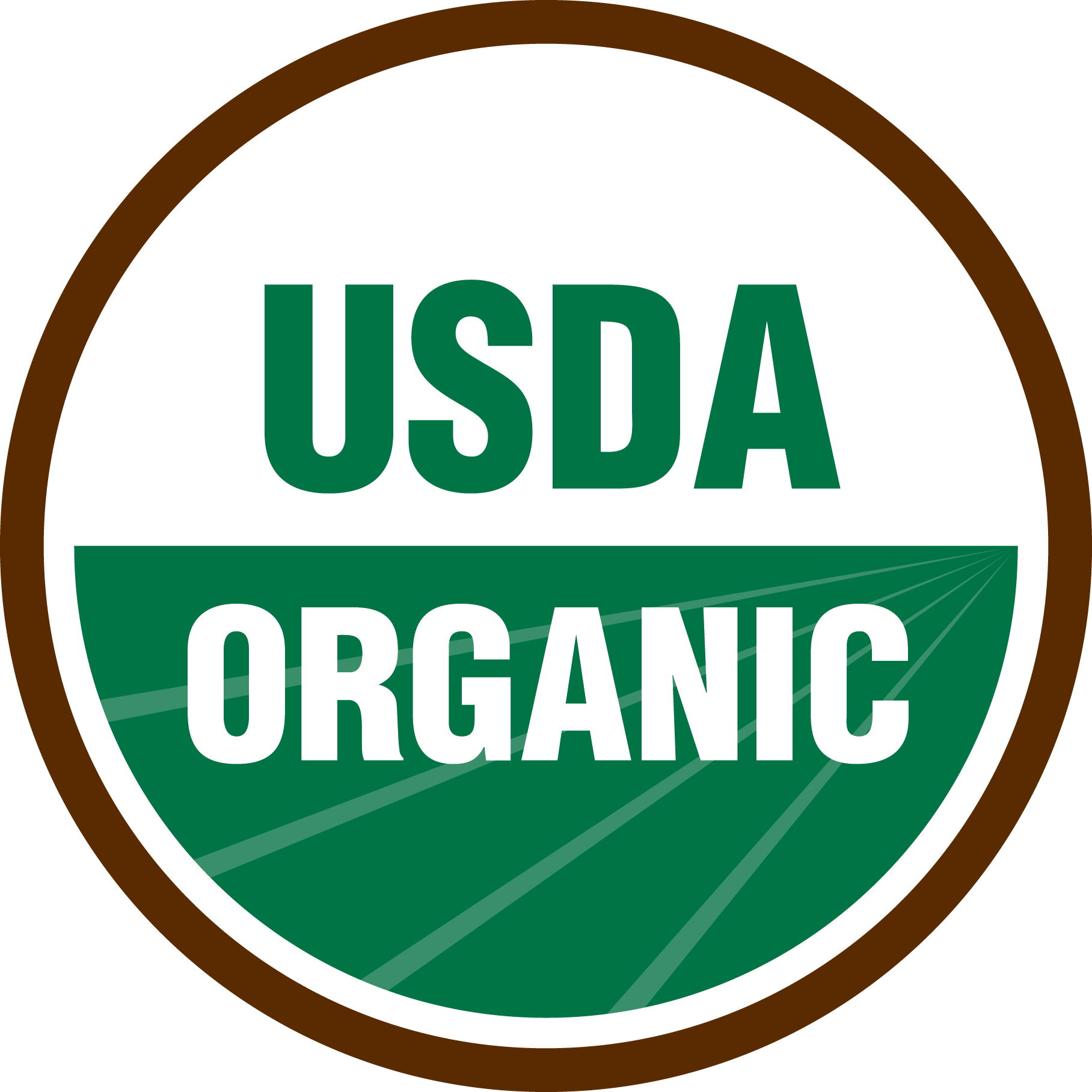 This tag can mean a lot of things. Know your Farmer, Know your Food.
I'm not trying to deter people from supporting organic food but please know where your food is coming from. It's more important to reach out and find your local farmers and ask questions. Find out their practices, visit the farm, make the connection, and you make the call. You will find that some of these small farmers are just trying to make it and raise their families. Join CSA's, shop local farmers markets, start a garden (if you don't have space, grow in pots) educate yourselves. There is a lot of information out there and misinformation, but that is where community comes in. Create groups and discussions because it is important to raise awareness.
I have to apologize to anyone out there in cyberspace that has been checking in to see what we have been up to. Baby on the way and toddler have kept me quite the busy momma! Stay tuned I will work on our Carolina Gold Rice Blog soon and have lots of cool and exciting information to share about that. Take care and enjoy the holidays with your loved ones!
The Hartingers